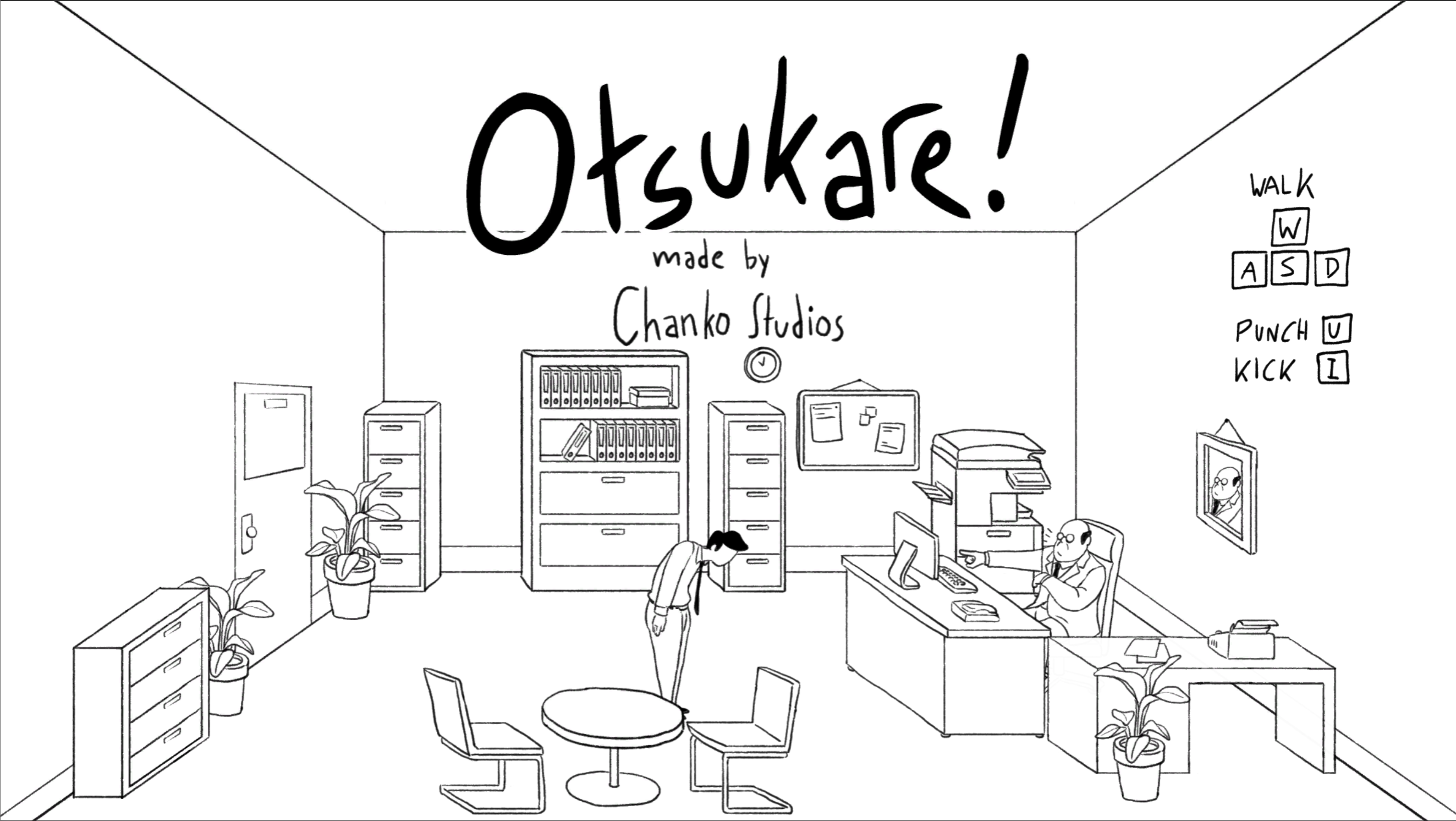 Otsukare!
It's time for rage!
Controls:
Walk: WASD
Punch/Kick/Shout: U/I/O
Created during the 48 hours GMTK Game Jam 2020

Theme: Out of Control

made by Chanko Studios

Comments
Log in with itch.io to leave a comment.
Pretty cool game. Perfect for all frustrated employees... En français, du beau boulot !
Sweet game dude! really creative and i had fun with the boss battle. Pun intended
Fun little game!
Attacking up and down would be cool and bouncing as the tornado.
Thank you!
What do you mean by "bouncing as the tornado" though?
For example, if you come from the middle to the left, after hitting the wall instead of going directly back to the middle you could move up or down and then back to the middle. This would take a bit more controll and would make it easier to hit the boss. It also would make the boss fight less monotonous.